Try Sending "I" Messages…
Continuing with our last few "nudges" on communication, here are a few techniques that can help de-escalate things quickly, while also getting your point across so it can be heard.
USE "I" AND NOT "YOU'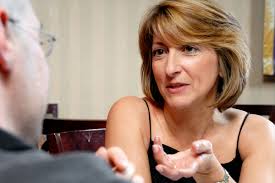 Examples:
My intention is to…. Understand, help, be loving, problem solve…. (This bypasses the other persons "filter" about what they think you are about to say and what your intention might be).
When I'm….
When I….
What comes up for me is….
This is about me….
I think that I….
I feel that I….
My concern is….
STEP 1.  REFER TO THE BEHAVIOR NOT THE PERSON:
 Examples
When I'm yelled/screamed at I….
When I'm sworn at I….
When my needs are not taken into account I….
When the same things keep happening I ….
When I am not being listened to, I….
STEP 2.  STATE HOW THE BEHAVIOR AFFECTS YOU
Say how you feel when the behavior happens..
Examples:
I get anxious when….
I feel taken for granted when….
I am worried that something bad will happen if….
I am concerned that….
I get scared when….
I feel frustrated when….
I feel hurt when….
I feel tired when….