About Us
Your interests. Your outcomes. That's what we're all about. By the time people get to us they have usually been through the wringer. No preprogrammed, canned approaches here – instead, psychotherapy and counseling designed specifically with you.  In other words, you don't simply get a therapist, you get an engaged, motivated, caring and experienced team working on what's important to you.
---
Julieann Myers, MSW, LCSW, MAC, EMDR, Approved EMDRIA Consultant and CSAT Certified, RYT
Sometimes it surprises me that it has been more than 26 years since I began working with adolescents and adults with Addictions, Mood Disorders, Trauma, ADHD, Relationship and Intimacy Disorders. This fascinating work led me to Certification in EMDR, and eventually as an EMDR Consultant to others learning how to use these skills to help people.  New awarenesses came up along the way, and soon I trained to become a Certified Sex Addiction Therapist through IITAP. Seeking new understanding constantly, I became  Nationally Certified as a Master Addiction Counselor through NAADAC, trained in the Trauma Resiliency Model and Psychosomatic Therapies,  Attachment Models and Sex Therapy. It is a wonderful journey because I am energized by people like you daily. With a responsibility to share, my work takes on the role of public speaker, program innovator and trainer in Women's Issues, Adolescent and Family Treatment with Mood Disorders and Addictions across our Country. Often I'm told my style is active and engaging… and that feels good. It is important to never forget it is just as important to be a "learner" as a "teacher," so I strive to maintain extensive training and education – this comes to life in a "laser focused" insight when we sit down together. My pledge is a "personal authenticity" that you will see from our earliest session, and this is something we will build upon to create success together.  It has been a long road, having developed two successful private practices, Colorado and California, with the most recent being Julieann Myers – Center for Healthy Change. The group practice you are reading about in these pages offers a clinically collaborative team approach using trauma-informed relational and attachment based models to address issues of addiction, mood disorders, relationships, and trauma. We have even pioneered Yoga-Infused Psychotherapy© to bring about faster relief for our clients. Forgive me if I sound too prideful, but our team has been curated organically, is highly experienced and caring, and we insist upon utmost professionalism, excellence, and measurable outcomes always.
---
Diane Moore, LCSW, EMDR Trained
Diane believes in the goodness, resilience and innate strength of people.  Her joy is found in facilitating positive growth and individual empowerment.  She has a knack for making meaningful and empowering connections with clients to assist in the process of creating healthy and affirming change.  Clients who want to develop improved choices and increased joy in their lives, or the lives of their children and loved ones, will benefit from Diane's help.  As an experienced clinician and a reliable communicator, she consistently helps others toward healing and positive change in a warm and caring manner.  With many years of experience working with youth and young adults who struggle with mood, behavioral issues and mental illness, she utilizes a variety of research-based techniques, including (but not limited to) CBT, Trauma Focused-CBT, Motivational Interviewing, DBT, NLP, MER and Mindfulness.  Working with renowned psychiatrists and clinicians at the University of Michigan Child & Adolescent Outpatient Psychiatry program greatly shaped her clinical skills and clinical process.  Seeing  families make great changes both moves and inspires Diane.
---
Wesley Yu, LMFT, EMDR Level II
Life is so often filled with unexpected twists and turns, and Wesley knows all too well the pressures that can come with learning how to manage life's many challenges.  As a Licensed Marriage and Family Therapist, Wesley (often going by Wes by his clients) has dedicated his life to providing hope and strength to others by empowering the lives of his clients.  Specializing in trauma, addiction, relationship issues, men's issues, and adolescents, individuals who are seeking to heal past wounds, mend old relationships, and finally relinquish unwanted baggage will benefit from working with Wes.  His years as a trained clinician has fostered a profound skillset, where he comes alongside his clients to identifying root issues, and facilitate positive change in a caring and compassionate manner.  With many years of experience working with adolescents and adults struggling with mood, behavioral issues, and mental illness, he has gathered knowledge in a variety of evidence-based practices including training in Eye Movement Desensitization and Reprocessing Therapy (EMDR), Internal Family Systems Therapy (IFS), Comprehensive Resource Model Therapy (CRM), Neurolinguistic Programming (NLP), Motivational Interviewing (MI) and Trauma-Focused Cognitive-Behavioral Therapy (TF-CBT).  Along with these practices, Wes is also an active proponent of self-regulating techniques, including mindful meditation, deep breathing, yoga, and spiritual growth.  Utilizing a psychotherapeutic approach that pulls from the intrinsic strengths of his clients, Wes is inspired to help his clients establish and reinforce resiliency, and tailor-make the life that they deserve.
---
Katy Joy Freeman, LMFT, MB-EAT trainer, Certified Yoga and QiGong Instructor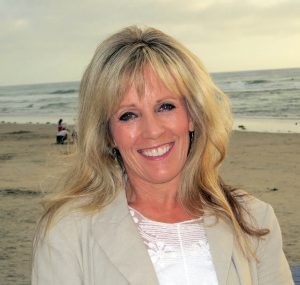 For over 20 years Katy Joy has been helping others improve their mood, self-care habits, and positive coping skills. She has worked with individuals, couples, families, and groups to promote well-being and personal empowerment.   Katy Joy has success working with a variety of issues including Mood Disorders, Food Addiction and struggles with unregulated eating, Relapse Prevention, Divorce Support, Caregiver Stress, Grief and Loss, Stress Management, ADHD, Health Challenges, and issues related to managing Chronic Pain, Women's Issues, PTSD, and Adjustment Issues. She specializes in incorporating Mindfulness Practices (including Mindfulness- Based Cognitive Behavioral Therapy, Principles of MB-EAT, and Mindful Movement). She integrates breath work, and meditation exercises to calm the nervous system and increase one's ability to relax and flow with the rhythm of life. Her compassionate and non-judgmental approach assists others in improving their mental, physical, and emotional health. She provides a nurturing environment to gain awareness, insight, and tools to live a happier, healthier, and balanced life.
---
Paul Cardenas, MSW, Organizational Leadership Developer
With over 35 years in
leadership development, Paul is a master trainer, program evaluator and organizational development coach.  At the Center he helps clients to become profoundly inspirational and visionary leaders, sought after for their perspective and clarity.  He teaches and builds skills for a career lifetime – such as rousing a team to their feet, communicating to others with both passion and analysis, understanding how to effectively engage a  wide array of divergent personalities into a cohesive force moving toward a united goal. Team building, conflict prevention and resolution, generating, recognizing and rewarding break-through collaboration are all part and parcel of his work.  Increased productivity, improved customer and employee loyalty, alignment of personal and organizational values for success are all outcomes that can be expected.  Paul also serves across the nation designing and conducting evaluation systems for organizations seeking to better understand how to get ahead of the curve.  At the Center he provides one-to-one advising and technical assistance to individuals and companies who want an edge – a method for getting into their peak flow – in how they think strategically, operate from core values, reinforce and build confidence and influence proactivity among those within their sphere.  Paul has advised two U.S. Presidents, numerous members of Congress and many Fortune 500 companies in the areas of health and human service policy.  He continues to provide technical assistance to philanthropists and non-profit organizations engaged in the helping professions, having generated over one billion dollars in Federal, State and Private funding throughout his career. He is a graduate of Mount San Antonio College, California State Polytechnic University at Pomona and of the UCLA Graduate School of Social Welfare.
---
Katie Barr, LCSW
With over 20 years of experience working with children, teens, families, and adults, whether having a crisis, struggling with a mental health diagnosis, need for emotional support or wishing to have a better understanding of yourself and your relationships, Katie will help you determine how to deal with these issues effectively for long lasting relief.  Having served in a variety of settings, including residential treatment, outpatient services, school settings, victims of crime settings, and the department of defense, she has extensive skill with assessment, diagnosis, and treatment in the areas of crisis intervention, addiction, mood disorders, and parenting issues. Her approach is positive, affirming, and nurturing, and she uses a variety of techniques depending on each client's needs. Katie is especially skilled at working from both the cognitive/behavioral perspective and the family systems frame of reference.  Specializations include working with difficult adolescents, couples therapy, crisis intervention, depression, anxiety and stress, women issues, family conflict/parenting issues, student issues, and victims of crime.
---
Dana Davis, M.S., MFT
Dana provides a safe supportive environment to gain insight and awareness, to acquire new resources and tools, and to create opportunities for positive growth and change.  She uses an array of proven techniques and theories to help clients reach their goals. She views her role as a therapist as one that to reinforces an individual's strengths and resources while shifting destructive patterns to lead a person to a higher quality of life.  Many things contribute to Dana's ongoing success as a licensed therapist – with over 20 years of experience, ongoing training and professional support, love for the work itself, and belief in the healing process.  Dana concentrates primarily on services to adults, teens and couples. Her areas of expertise include depression and anxiety, relationship issues, parenting, grief and loss, women's issues, trauma, and stress management.
---
Megan Goodrich, Healthy Change Coach
Megan earned her BA in Anthropology from San Diego State University. She is board certified by the American Association of Drugless Practitioners as a Holistic Health Coach. She completed her education in nutritional theory, practical lifestyle management techniques, and innovative coaching methods at the Institute of Integrative Nutrition. She also holds certifications as a Nutritional Therapist, Detox Specialist, and Dietary Supplement Specialist from The Health Sciences Academy. She is currently working on her Masters degree in Integrative Psychology from Akamai University. Megan has been a SMART Recovery volunteer facilitator since 2014. She has completed training in CRAFT (Community Reinforcement and Family Training). She was born and raised in San Diego, California. As a recovery coach Megan uses her training as well as her personal recovery experience to connect with and support others searching for practical solutions for their problematic addictive behavior. She relies on concepts from cognitive behavioral therapy, the community reinforcement approach, mindfulness, motivational interviewing, and other therapeutic approaches, to act as an emotional, informational, and logistical support. She assists clients to identify their needs, identify and resolve personal/environmental obstacles, prioritize their goals, create plans of action, and maintain accountability.
---
Alicia Perzichilli, M.S., Healthy Change Coach & Registered Yoga Teacher
Alicia brings a deep love and respect of the evolving English language and how words and expression drives our interpretation of events, feelings and understanding.  This passion informed her decision to graduate with a B.A. in English from the University of Minnesota in 2013.  During this time Alicia studied abroad in Venezuela, applying her attention to Spanish as a Minor.  She also lived and studied in London,  where she interned in the world of publishing.  As her love of languages further blossomed, she immediately set her sights on obtaining  a Masters of Science in Publishing.  Graduating in 2014 from Pace University in Manhattan, N.Y., Alicia began working for the oldest publishing house in the United States – John Wiley and Sons, Inc.  Her experience at Wiley brought her from NYC to the Pacific North West in Oregon, and eventually moved her to San Diego in 2016.  Enthusiastically ready for new learning, Alicia departed Wiley in San Diego to begin a further period of self-discovery and a career path more fulfilling and in-line with her values as an adult.  This path led to her graduation from the respected 200-hr yoga teacher training led by Yoga Master Dana Damara, and it was an experience to feed the soul.   Currently working toward a Master of Arts in Marriage and Family Therapy (MFT) and the 500-hr yoga teacher training, she is called to combine the ancient practices and theory of yoga with the COAMFTE-accredited knowledge gained through study and practice to spread empowerment, awareness, and healing to others.  The Center is excited with her ability to connect with our clients in a deeply authentic way.
---
Darby Hanson, Massage, Crainosacral Therapy & Meditation
Darby is a Certified Yoga and Mindfulness Instructor, as well as, a Certified Massage Practitioner. She has had  bringing healthy lifestyles to individuals over the last the past 4 years, specializing in therapeutic massage and craniosacral therapy. Darby teaches trauma conscious yoga sessions, somatic based meditations, and breath work to reacquaint individuals with their bodies. She believes befriending the body and cultivating healthy body-mind based coping skills for physical and mental discomfort are an essential aspect to a healthy life style.
---
Lisa Miller, CDFA
Lisa's passion is helping individuals to become empowered to manage their financial futures, particularly women and men who face the very real and difficult challenges that come with divorce.  Becoming skilled at financially navigating through what can sometimes be tumultuous periods in life, brings a new perspective and optimism.  At the Center, Lisa helps individuals view change as inevitable, sometimes small, but once in a while major – such as marriage, divorce, loss of a loved one etc. With over 15 years of experience in the financial industry, Lisa has learned the most important thing she can do as an advisor is to listen carefully to what matters most to individuals. In collaboration with the team, she  strives to educate and bring clarity to clients.  Lisa is a financial advisor with Merrill Lynch and a holder of the Certified Divorce Financial Analysts designation.  Center clients benefit from Lisa's warmth, education and desire to help others.  She is part of the Living Well Signature Programs at the Center.
---
Wendi Cohen, Integrative Healthy Change Practitioner
Wendi Cohen brings over a decade of experience to the field of meditation, mindfulness, and wellness. She has been a dynamic and instrumental force helping people from all over the world as a teacher and integrative lifestyle practitioner.  Wendi is highly regarded for her years at the Chopra Center for Wellbeing, where she managed and facilitated their signature program, Perfect Health.  Working with Dr. Deepak Chopra and being involved with cutting edge research in meditation and Ayurveda there, Wendi has been up close and personal with the brightest minds in the wellness industry. What makes her special in this field is that she found meditation and mindfulness on her own path to healing after being diagnosed with a rare and chronic illness in 2003. Her insatiable curiosity and ability to think outside of the box led her to exploring integrative approaches. It was at this time she had profound shifts in her health and in the process fell in love with meditation. As a result of her journey, Wendi has a deep capacity to understand the many challenges people face when looking at healing and transformation.
She facilitates women's groups, The Wish experience, and teaches Mindful Parenting courses.  Her joy of teaching is contagious and her workshops include: Meditation & Mindfulness, Ayurveda, and the Seven Spiritual Laws of Success.  Wendi also works "one-to-one" with individual clients.
All that she offers is with the intention of healthy change. Being of service is when Wendi is the happiest, whether it is teaching, mentoring,  being philanthropic, and especially as a mom.  Helping people feel more peaceful, clear, and grounded, experiencing more love and inspiration in their lives is what brings her so much fulfillment and gratitude.