About Us
Your interests. Your outcomes. That's what we're all about. By the time people get to us they have usually been through the ringer. No preprogrammed, canned approaches here – instead, a plan designed specifically with you.  In other words, you don't simply get a therapist, you get an engaged, motivated, caring and experienced team working on what's important to you.
---
Julieann Myers, MSW, LCSW, MAC, EMDR, Approved EMDRIA Consultant and CSAT Certified
Sometimes it surprises me that it has been more than 26 years since I began working with adolescents and adults with Addictions, Mood Disorders, Trauma, ADHD, Relationship and Intimacy Disorders. This fascinating work led me to Certification in EMDR, and eventually as an EMDR Consultant to others learning how to use these skills to help people.  New awarenesses came up along the way, and soon I trained to become a Certified Sex Addiction Therapist through IITAP. Seeking new understanding constantly, I became  Nationally Certified as a Master Addiction Counselor through NAADAC, trained in the Trauma Resiliency Model and Psychosomatic Therapies,  Attachment Models and Sex Therapy. It is a wonderful journey because I am energized by people like you daily. With a responsibility to share, my work takes on the role of public speaker, program innovator and trainer in Women's Issues, Adolescent and Family Treatment with Mood Disorders and Addictions across our Country. Often I'm told my style is active and engaging… and that feels good. It is important to never forget it is just as important to be a "learner" as a "teacher," so I strive to maintain extensive training and education – this comes to life in a "laser focused" insight when we sit down together. My pledge is a "personal authenticity" that you will see from our earliest session, and this is something we will build upon to create success together.  It has been a long road, having developed two successful private practices, Colorado and California, with the most recent being Julieann Myers – Center for Healthy Change. The group practice you are reading about in these pages offers a clinically collaborative team approach using trauma-informed relational and attachment based models to address issues of addiction, mood disorders, relationships, and trauma. Forgive me if I sound too prideful, but our team is highly experienced and caring, and we insist upon utmost professionalism, excellence, and measurable outcomes always.
---
Laurie Chapman, LMFT, EMDR Certified and Approved EMDRIA Consultant
Laurie Chapman has provided therapy and consultation services for the past 22 years. Her client base includes individuals, couples, families, athletes, and non-profit corporations. She provides services to individuals and families across a myriad of issue areas and has developed specific expertise in the areas of women's issues, performance enhancement, couples in transition, grief and loss, trauma, military families, stress-management, and adolescence. Her athletic base includes working with nationally ranked competitors in long distance running, track and field, figure skating, and cycling. She is an EMDR certified practitioner and has extensive training in Strategic and Solution-focused therapeutic interventions. Laurie graduated from the University of California at Los Angeles (UCLA) with a degree in psychology and a minor in business and has a Master's Degree in the Science of Counseling from San Diego State University. She competed as an All-American distance runner in college and was a competitive athlete with the Santa Monica and San Diego Track Clubs until retiring several years ago. In addition, Laurie has 10 years of experience in executive management with San Diego Youth Services, a non-profit corporation, and currently serves as clinical consultant for the organization. A frequent expert guest on the lecture circuit, Laurie has been featured on San Diego's Fox 5 and KFWB news stations, and she is a featured therapist on the Oprah Winfrey Network. The techniques Laurie uses are derived from cutting edge therapy models and include EyeMovement Desensitization and Reprocessing, Brief Strategic Therapy, Solution-Focused Therapy, and Family Systems Therapy. These models focus on the enhancement of individual strengths and the removal of old thought and communication patterns that prevent people from achieving what they desire. Our work together will feel like a partnership and the end result will be a problem solved.
---
Rafael Cortina, MFT, MBA, EMDR Trained
Rafael brings a wealth of skill and meaningful experience to our team.  Rafael is a licensed Marriage and Family Therapist, and as a  bilingual/bicultural therapist he has delivered clinical and consultation services in both Mexico and the United States. He has over 15 years of diverse experience serving individuals, couples, families and groups. Rafael has a Masters of Arts in Counseling Psychology and a Masters in Business Administration from National University in San Diego, and he is a Certified Gestalt Therapist and a Certified Gestalt Couples Therapist.  His experience includes diagnosis and treatment of  Mood Disorders (Depression and Bipolar), Anxiety Disorders, Addiction, Grief and Loss, Dual Diagnosis (Substance abuse and a mental health disorder), Trauma, Lesbian, Gay, Bisexual, and Transgender issues, HIV/AIDS Counseling, Dream work, Couples therapy and Gestalt oriented psychotherapy.  He is a former Lead Faculty member at the Humanistic Institute of Gestalt Psychotherapy.  Rafael has also served as a Marriage and Family Therapist at Sharp Mesa Vista Outpatient Dual Diagnosis Program, as a Staff Therapist at the LGBT Center, as a Bereavement Counselor at San Diego Hospice, and as a Lead Clinical Psychiatric Social Worker at Bayview Behavioral Health Campus.  A popular speaker on the national and international circuit, Rafael also enjoys providing inspirational, clinical and professional development workshops, training and technical assistance.
---
Kathryn (Katie) O'Brasky, LCSW, EMDR Trained
Katie brings 25+ years of experience as a Licensed Clinical Social Worker to the Center for Healthy Change. Her therapeutic style is to create a safe environment to explore painful emotions and destructive relationship patterns. She is both direct and nurturing so that the client can get honest feedback in a supportive, protected space. Katie believes that therapy is a collaborative process, viewing her role as assisting the client to identify sources of pain and the road blocks to happiness. Katie's career has included working with patients of all ages with a primary focus on adolescents and adults. Her strengths include: significant experience with clients dealing with depression, anxiety, addictions, codependency, out of control sexual behavior/sexual health and trauma. Katie treats family dysfunction, women's issues, parenting, ADHD and school issues. Katie draws from a combination of therapeutic approaches, including family systems, psychodynamic, psycho-educational, cognitive and cognitive behavioral therapy. Katie has been trained in EMDR (Eye Movement Desensitization Reprocessing), TRM (trauma resiliency model) and Post Induction Therapy (exploring childhood relational trauma that create unhealthy relational patterns in adulthood). Additionally, she is trained in Doug Braun-Harvey's model of treating out of control sexual behavior and teaching sexual health. Katie has significant experience in inpatient settings and in Employee Assistance Programs, wherein she worked with client companies to resolve company and employee issues.
---
Diane Moore, LCSW, EMDR Trained, Mindfulness Expert
Diane believes in the goodness, resilience and innate strength of people.  Her joy is found in facilitating positive growth and individual empowerment.  She has a knack for making meaningful and empowering connections with clients to assist in the process of creating healthy and affirming change.  Clients who want to develop improved choices and increased joy in their lives, or the lives of their children and loved ones, will benefit from Diane's help.  As an experienced clinician and a reliable communicator, she consistently helps others toward healing and positive change in a warm and caring manner.  With many years of experience working with youth and young adults who struggle with mood, behavioral issues and mental illness, she utilizes a variety of research-based techniques, including (but not limited to) CBT, Trauma Focused-CBT, Motivational Interviewing, DBT, NLP, MER and Mindfulness.  Working with renowned psychiatrists and clinicians at the University of Michigan Child & Adolescent Outpatient Psychiatry program greatly shaped her clinical skills and clinical process.  Seeing  families make great changes both moves and inspires Diane.
---
David Larson, MD, Psychiatrist and Integrative Medicine Physician
David Larson, M.D. (most patients call him "Dr. Dave"), is an integrative medicine physician, author, and speaker who is passionate about helping patients create vibrant health.  Dr. Dave Larson has dedicated his life to exceptional experiences and professional training. A native San Diegan, Dave graduated from Brown University, spent a year in Spain as a teacher and researcher on a Fulbright Fellowship, and then went on to work in rural India on a grassroots public health program. Following his calling to medicine, he then attended USC's Keck School of Medicine and graduated with highest distinction, earning the Alpha Omega Alpha merit scholarship. He then spent 6 years at UCSD for post-graduate residency training in Family Medicine and Psychiatry, and also completed a fellowship in integrative and holistic medicine through the University of Arizona. He is double-board certified by both the American Academy of Family Physicians, and the American Board of Psychiatry & Neurology, and is a voluntary clinical professor at the UCSD School of Medicine.
As an integrative psychiatrist and psychotherapist, he has extensive experience working with stress management, work-life balance challenges, navigating life transitions, relationship difficulties, grief, depression, anxiety, addiction, as well as more serious mood disorders and psychotic disorders. His focus is on ruling out medical causes of psychiatric symptoms, supporting the body's organ systems in optimal health, and often is able to assist patients in not only overcoming challenges, but moving to an even greater state of health and wellness, without the use of prescription medications.  He has trained in Cognitive-Behavioral Therapy (CBT), Interpersonal Therapy (IPT), Neurolinguistic Programming (NLP), Couples Therapy, and Positive Psychology. His psychotherapeutic approach is to pull from existing strengths, cultivate resilience, and teach practical tools to assist clients to build a greater sense of fulfillment, connection, and purpose in their lives.
---
Katy Joy Freeman, LMFT, MB-EAT trainer, Certified Yoga and QiGong Instructor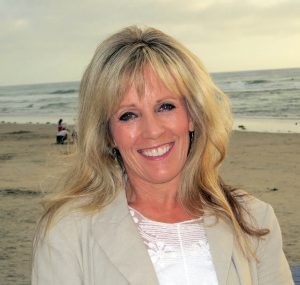 For over 20 years Katy Joy has been helping others improve their mood, self-care habits, and positive coping skills. She has worked with individuals, couples, families, and groups to promote well-being and personal empowerment.   Katy Joy has success working with a variety of issues including Mood Disorders, Food Addiction and struggles with unregulated eating, Relapse Prevention, Divorce Support, Caregiver Stress, Grief and Loss, Stress Management, ADHD, Health Challenges, and issues related to managing Chronic Pain, Women's Issues, PTSD, and Adjustment Issues. She specializes in incorporating Mindfulness Practices (including Mindfulness- Based Cognitive Behavioral Therapy, Principles of MB-EAT, and Mindful Movement). She integrates breath work, and meditation exercises to calm the nervous system and increase one's ability to relax and flow with the rhythm of life. Her compassionate and non-judgmental approach assists others in improving their mental, physical, and emotional health. She provides a nurturing environment to gain awareness, insight, and tools to live a happier, healthier, and balanced life.
---
Paul Cardenas, MSW, Management & Leadership Specialist
With over 34 years in
leadership development, Paul is a master trainer, program evaluator and organizational development coach.  At the Center he helps clients build personal and professional capacity by helping them to strengthen their organizational culture. Team building, strategic planning, measuring outcomes are all part and parcel of his work.  Increased productivity, improved customer loyalty, resolution and prevention of conflict are all outcomes that can be expected.  Paul also serves across the nation designing and conducting program evaluation systems for organizations seeking to better understand their opportunities.  At the Center he provides one-to-one advising and technical assistance to individuals building their businesses and careers. Paul also provides a wide range of technical assistance to philanthropists and non-profit organizations engaged in the helping professions. He is a graduate of California Polytechnic University and the UCLA Graduate School of Social Welfare.
---
Wesley Yu, LMFT, EMDR Level II
Wesley is a compassionate healer who possess an inquisitive approach to understanding and aligning with his clients.  As a licensed Marriage and Family Therapist he provides a safe space for internal exploration, and believes in a collaborative approach towards nurturing the wounded self. Wes' career has included helping clients suffering with co-occurring disorders, while also also addressing other difficulties surrounding mood disorders, addictions, men's issues, stress management, conduct disorders, PTSD and adjustment disorders.  He draws on a variety of evidence based techniques to promote healing – including but not limited to mindfulness, motivational interviewing, solution focused therapy, CBT, ego-state therapy and EMDR. He also brings a strong background in Meditation, Mindfulness and Neurolinguistic Programming (NLP). Wesley has been working with adolescents, adults, couples, and families  in the field of mental health for the past seven years. Wesley's experience in  therapy incorporates both traditional Western psychotherapy along with Eastern philosophies of meditation and mindfulness to create a platform for growth, acceptance, and peace. Wesley earned his Bachelor's of Science in Business Administration from The University of California, Riverside, and his Master's of Science in Counseling with an emphasis in Marriage and Family Therapy from San Diego State University. As a part of his graduate studies, he worked directly with offenders of domestic violence offering anger management treatment.  After completing his Master's Program, Wesley worked with a mixture of clients in both the non-profit setting as well as the private sector.
---
Wendi Cohen, Integrative Healthy Change Practitioner
Wendi Cohen brings over a decade of experience to the field of meditation, mindfulness, and wellness. She has been a dynamic and instrumental force helping people from all over the world as a teacher and integrative lifestyle practitioner.  Wendi is highly regarded for her years at the Chopra Center for Wellbeing, where she managed and facilitated their signature program, Perfect Health.  Working with Dr. Deepak Chopra and being involved with cutting edge research in meditation and Ayurveda there, Wendi has been up close and personal with the brightest minds in the wellness industry. What makes her special in this field is that she found meditation and mindfulness on her own path to healing after being diagnosed with a rare and chronic illness in 2003. Her insatiable curiosity and ability to think outside of the box led her to exploring integrative approaches. It was at this time she had profound shifts in her health and in the process fell in love with meditation. As a result of her journey, Wendi has a deep capacity to understand the many challenges people face when looking at healing and transformation.
She facilitates women's groups, The Wish experience, and teaches Mindful Parenting courses.  Her joy of teaching is contagious and her workshops include: Meditation & Mindfulness, Ayurveda, and the Seven Spiritual Laws of Success.  Wendi also works "one-to-one" with individual clients.
All that she offers is with the intention of healthy change. Being of service is when Wendi is the happiest, whether it is teaching, mentoring,  being philanthropic, and especially as a mom.  Helping people feel more peaceful, clear, and grounded, experiencing more love and inspiration in their lives is what brings her so much fulfillment and gratitude.
---
Lauren Sitzmann, Executive Assistant, Healthy Change Coach and Neurofeedback Technician
Lauren is an important member of our team.  She assists in many areas of the Center's activities and also delivers Neurofeedback services using the "BrainPaint" technologies.  Her background includes working with young women to develop communication skills, self-reliance, life-skills, personal fitness and healthy eating.  Lauren graduated with a Bachelors of Arts in Health Promotion- Human Physiology from the University of Iowa, minoring in Mass Communication.  Stop in and say hello – she'll surely brighten your day.
---
Amy Andersen, Yoga Therapist

Amy is a Trauma-informed Yoga Therapist, Advocate for Women in Recovery. A Skincare Expert and a Health Advocate, she brings a wealth of knowledge in the area of recovery and trauma. Having experienced her own life trauma and situational PTSD, and the personal healing she received through the practice of Trauma Informed Yoga, she decided to dive "all in" and study all she could and integrate it into her teaching career. She completed the 1,000 Hour Yoga Therapy Certification Course through Soul of Yoga and has centered her teaching and practice around Trauma and Recovery. Amy brings her passion, wisdom and compassion to her teaching. She is continually upgrading her studies and skills so she can offer the most helpful tools to help others. In Amy's words "Trauma Informed Recovery Yoga is about creating a safe space to release stuck energy in our body. It is about self regulation and awareness… feeling safe in and around our bodies. To breathe fully in the moment and to be ok where we are at right now."