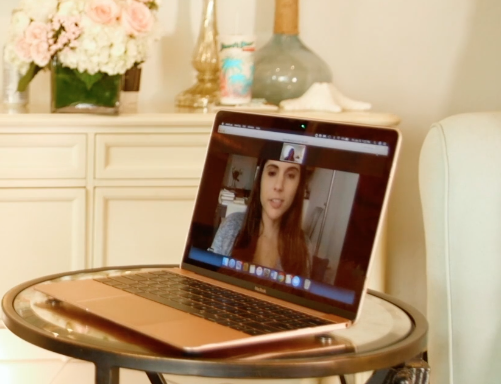 Tele-Health Therapy- Is it for You?
The Center values being accessible to our clients so we are pleased offer HIPPA secure specialized online and teletherapy sessions. This allows us to provide maximum flexibility for some of our most overworked and overcommitted clients.
Benefits for Highly Active Clients
Many or our high achieving populations are on the verge of burnout or breakdowns, from untenable work and travel schedules We have found that many clients who need support the most have the least amount of time in these situations. Being able to schedule sessions at a variety of times and integrate supplemental sessions is part of our commitment to providing access to our customized quality of care.
Another benefit of online or teletherapy is that you choose the location for your sessions. It can be from your office, hotel, or from the comfort of your own home. People who have trouble making it to a therapy office for a variety of reasons find that being in their comfortable surroundings make you feel at ease. What a better way to have therapy and open up than in your safe space.
Easing Anxiety
Other reasons for our remote therapy options include clients with anxiety symptoms or mood disorders, illness, and physical limitations such as physical disabilities or injuries. All of our team therapists who work in person or remotely are integral to the continuum of care and consult on a weekly basis during our clinical team consultation meetings. Over many years providing this as part of our custom care options it continues to be integral to our programming.
Let's explore why it is making a difference for many people. In our increasingly digitally connected world, we are finding effective new ways to connect. Psychotherapy is an important service that has brought to bear the power of the digital world and is helping people receive the support and assistance they seek. The Center is now celebrating its 12th year providing teletherapy for client managing multiple issues.
Many Names, One Overarching Goal
Teletherapy, also known as online therapy, e-therapy, or video therapy, and it is therapy provided through the virtual platform of a computer, a smart phone, traditional telephone or an iPad. If you've ever used FaceTime or Skype, it's essentially the same thing – except significantly more secure and protected. Together with a qualified and experienced therapist involved, clients can receive very effective and meaningful therapy from the comfort of their home, office or even while sitting at the shoreline.
While it has grown in availability over the last few years, teletherapy has been around since the 1990s in the United States and is considered a highly effective method for therapy delivery.
Who uses Teletherapy?
Teletherapy benefits a wide range of people, for a many circumstances and needs, including youth, adult and couples counseling, educational therapies such as speech therapy, occupational mental health, and an ever increasing range of services. In fact, almost any service that is traditionally delivered in person, in the right therapist's hands, can make remarkable progress with clients using teletherapy.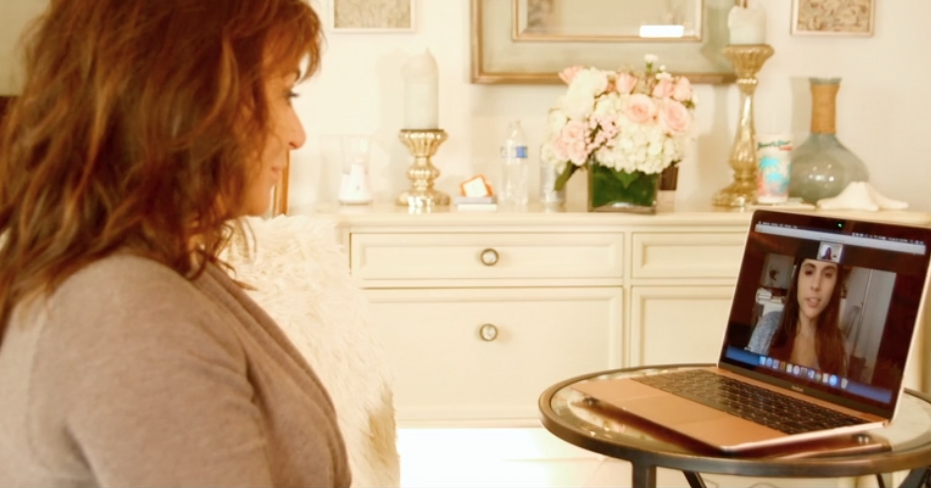 Teletherapy has been used for one-to-one therapy sessions as well as to bring group therapy to life. It has been used for support groups, and across a wide range of ages and types of counseling. Teletherapy has even been used for group therapy sessions to support clients diagnosed with HIV/AIDS (see Heckman et. al., 2014). But it has also been used effective in tele-training of caregivers, and at the Center for Healthy Change, we use it regularly to teach other practitioners and therapists techniques and models for many approaches. Some providers have used teletherapy to deliver behavioral training to those serving young people with attention deficit hyperactivity disorder (see Tse et. al., 2015).
While teletherapy will not be useful for all clients across all services needs, it has a widely accepted peer reviewed research to demonstrate it is effective and has a stable place in today's realm of counseling modalities. Novotney, 2017, makes the important point that any consideration of this approach should begin with a careful and conversation between the therapist and the clinet, once in which both sides can discuss any questions or concerns as well as have ample time to explain the process and how it might vary from the traditional face to face approach.
How Do Online Therapy Sessions Work?
Sessions work very much the same way as traditional therapy sessions work except that the therapist and the client are in different locations. We have experienced many session where clients were away on vacation, traveling for business or simply visiting family and wanted to be certain they continued building the momentum – and in such cases teletherapy might be employed temporarily over the course of a few weeks or months, rejoining face to face sessions down the road when circumstances have changed. This is a powerful tool because the growth and movement towards treatment goals do not have to backslide as a result of location.
At the center, we generally try to schedule sessions with a degree of uniformity- meaning usually the same day of the week and time of the day each week. This encourages consistency and the likelihood of maintaining progress over time. We use various platforms for this purpose, generally a video based platform seems to work best. The Theranest platform is one which has proven very effective for us, but we also offer zoom, facetime as well as others that might be more desirable give the client's particular wishes. For example, with the advent of the newest technology from Apple, and the fact that so many people prefer apple platforms, we can conduct our work from iPhone to iPhone directly. Our interest is to make it easy for the client. When clients prefer to use their desktop computer, it is not uncommon to wear a headset or headphones during the session, although this is not absolutely necessary. An important part of the exchange is that both parties can easily see other, considering expressions and animation of each other. This helps provide a more effective communication. In this way the therapist can effectively utilize the same skills and techniques that are used in traditional in person therapy (Goode and Shinkle, 2019).
What about Privacy in Teletherapy?
Because we are bound as licensed therapists, we have an ethical and legal responsibility to maintain privacy at all times. Just a when a client and therapist meet face to face, the exchange remains protected and confidential. These privacy laws are in effect whether we work in person or by teletherapy. In other words, no third parties receive information about the exchanges, conversations and issues, unless as the client, you elect information to be released to a specific party. In these cases, such as sharing information with a psychiatrist or other service provider can only occur with a written release of information signed by the client. Moreover, client sessions are not recorded unless this is a specific request made by the client, and only in cases where there is agreement from both parties to do so. Generally, situations such as this are in place to assist in teaching or quality control processes. Of course, the client needs to ensure that the locale where they will be seated during teletherapy is safe and secure from other ears.
Software systems and platforms such as those discussed above have varying levels of security. We promote the use of platforms that live up to the standards of the Health Insurance Portability and Accountability Act of 1996. This law oversees and sets direction for privacy in the health care industry and is commonly referred to as HIPPA. Aside from the funny acronym, clients are advised to insist the portal they use assures adequate protection.
Face to Face vs. Teletherapy Effectiveness
The various reasons a person enters into the commitment that is therapy can dramatically affect the outcomes of the work. It is clear from over 20 plus years of teletherapy as a commonly used vehicle for therapy that it is highly effective. Different ways it has been used have been studied by many researchers, and the results have been overwhelming positive, suggesting equal effectiveness as face to face therapy.
Consider these two studies:
Wagner, Horn, and Maercker (2013) studied benefits of teletherapy in supporting people suffering from depression. This randomized design yielded very interesting findings, including that those who were assigned to the teletherapy group (as compared to the face to face group) were found to report lower numbers of depressive feelings and ruminations.
Acierno et al. (2014) looked at benefits of teletherapy with veterans who experience PTSD. This study included 132 veterans. They completed multiple scales regarding their PTSD symptoms and then were randomly separated into two groups. Each group receiving about 12 sessions, found that after 3-6 months participants found roughly equal success in terms of lowering rates of PTSD symptoms.
What are the Benefits of Teletherapy for Clients?
The center has found that there are many reasons client elect teletherapy, aside from the current coronavirus situation, as their preferred method. However, with regard to any of these benefits, it is essential that the selected therapist, network of therapists or organization have a strong practice history of teletherapy. The client who reaches out for this service must ask about practice history, especially at this time when so many have become "overnight" experts at teletherapy as a result of coronavirus quarantines. With that in mind, the benefits can include:
1. Accessibility
For people who might live far away or in somewhat isolated locales, or perhaps those with disabilities that limit movement, teletherapy can make therapy accessible. For many who are unsure if they can face a therapist due to feeling of shame or embarrassment, fear etc., a teletherapy approach can actually open the door to a long term meaningful therapeutic relationship that might have been impossible had the client had to walk through the door feeling high discomfort. And this is because the physical and emotional roadblocks are diminished. In fact some research indicates that clients who try teletherapy may be more likely to secure face to face teletherapy art a later time due to the good experience they had (Jones et. al., 2014).
2. Flexibility and Ease
When so much of our life is busy, rushed and compressed with the many daily and weekly issue on our plate, it is very easy to avoid doing those things we really and genuinely desire to do. For example, seeking therapy. Planning to accommodate the office hours of a therapist can also cause a person to hold off on starting therapy, or continuing therapy. Having a tele-health option will often make it possible for people to engage in therapy. This flexibility is what make such a tremendous difference. The trend we are seeing at the Center for Healthy Change is that people who have not had much experience with teletherapy are finding it to be quite appealing simply due to this ease and flexibility.
3. Shorter Wait Times to Start
Imagine being able to sit back at home in a place of comfort and security with a nice cup of coffee or tea while you engage in a meaningful dialogue with your therapist? Building up the courage to start with therapist can be fast forwarded when you have that initial degree of physical separation. TeleTherapy sessions can generally be set up quicker than in person appointments, and this is because there is no travel involved and accompdating the other issues around scheduling, traffic and the like are reduced greatly. Because of this convenience, wait times to get in with a truly talented therapist is often faster. Most highly skilled therapists have waiting lists, but a client can often "bud" into the line if all the myriad scheduling issues can be eliminated or reduced.
4. A Safe and Secure Environment
Some clients report feelings of anxiety and discomfort seated in a waiting room for their appointed time. Regardless of how comfortable and pleasant the surroundings are, it is easy to understand how some can feel discomfort with the time leading up to the appointment. Teletherapy allows for a client wear those fuzzy slippers and fluffy robe – and don't laugh, this can really make a difference between feeling open and relaxed and, alternatively, scared and anxious. While not all clients feel anxiety awaiting an appointment, if this is you, consider trying a teletherapy session or two to ease your way into face to face sessions. Of course, in a time such as the present Coronavirus lockdown, the safety issue comes into stark relief for all of us. We can know that we are not exposing others or being exposed by others to potential harm.