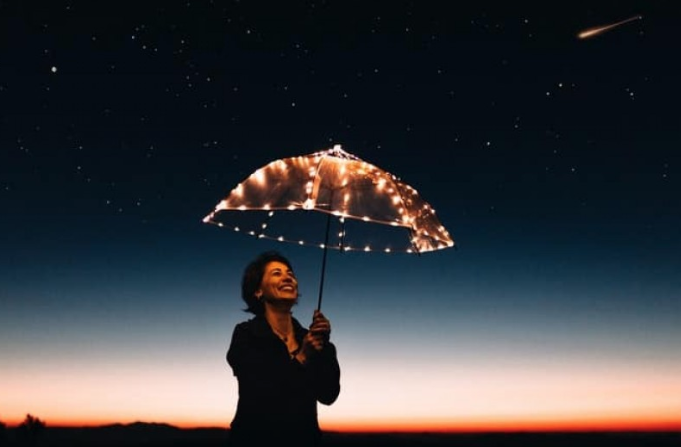 Key Advice on Maintaining Perspective
Key Advice on Maintaining Perspective during Coronavirus Emergency from our Psychologists, Therapists, Counselors and Wellness Professionals
-Understand and Accept that you have Negative Emotions and Feelings
During this time there will be numerous thoughts and feelings that seem to jump out of your head – some of which might scare you (or others).  As a combative technique, we often try to banish them, ignore them or otherwise push them to the side.  There is much research that demonstrates that trying to force these emotions away can actually generate deeper anxiety and emotional weight.  In fact, it can take longer to dissipate and create a vicious cycle where feelings of this type stay with you longer and actually create more of a struggle.  Yes, we all will feel some sadness over the way our lives will change in the months and perhaps years ahead – managing this new challenge will bring with it new emotions and feelings that you'd obviously rather not have to manage… given everything else you have on your plate daily.  However, if you can stay aware and actually "notice" the negative emotions and feelings you are experiencing throughout the day, maybe even be aware of how they affect you physically  (raised hair on your arms or neck, nervousness, shakiness, stiffness etc), this will give you an opportunity to manage them effectively.  Have a plan.  For example when you notice these effects, say to yourself "I wonder how this happens?"  or "Isn't it interesting how my frustration actually changes my body."  Staying alert and curious about all of these effects helps you to transfer the focus of the feeling from sorrow to something more positive.  In this way, you are then in charge and less a victim of the circumstances you face.  In psychotherapy we refer to this "reframing" as a mindfulness technique, and this is why our Living Well Signature Programs blend mindfulness practice with therapy.  Together, they build resilience among our clients.  But you don't have to be in therapy for these principles to work for you – just make sure you invest some time in building an understanding of how being mindful and reframing negative feelings into opportunities for curiosity can be helpful from day to day – especially in a time of coronavirus stress.
-Establish a few New Daily and Weekly Routines
You can sit and watch the tube all day long to escape. You can even eat a pint of chunky monkey in the process. Doing this or something similar is one escape hatch, but it also has its consequences. Sure, it can distract us but it is not a long term effective strategy. Most research is rather clear that establishing some new routines can make a world of difference in generating and maintaining good mental health in stressful and unexpected times. From family cooking of something entirely different every evening – where everyone plays a part – to doing a family walk or hike every evening after dinner, or maybe just three days a week. What is important is that the new routine has consistency. It is something we do with an established frequency. The predictability and structure we develop is key. Is it something we know is coming up and that we anticipate? There are the usual routines, like wake up, meal times and hitting the sack, but there are also routines that we newly create that we can weave into our days – and with the likelihood of increased down time due to more stay at home days in our future, we can also find new ideas to make family rituals more inventive and fun. There is a ton of research that shows family rituals are a key protective factor for individuals and families across almost all risk factors – be they health and wellness, to addiction and beyond. So this strategy is not just for Coronavirus, it is powerful in many other ways. Maybe you have always been interested in playing an instrument or learning to paint? If so, here it is: your grand opportunity. These kinds of interests- those which you have but have not yet exploited – are perfect ways to really enrich your life with something meaningful. Encourage it in family members, too…. Reinforce it when you see it taking root by complimenting progress and maybe getting involved a little yourself. These are critical and essential human needs – and we are living up to them and fulfilling them by building them into our daily life style.
– Define and Re-Envision what Self-Care Means to You
Yes, it is true – you had it all set up.  Everything worked right and you had a flow going for you, your family and your career.  Maybe you had a way of staying calm, cool and collected by hitting the yoga mat or enjoying events likes concerts and dinners with friends.  These things helped maintain your emotional well being and were a regular way of self-care.  You don't have to give up on all of these things, rather you can get together in smaller groups, particularly people you also know have been self-quarantining.  You NEED to get creative now!  Maybe you don't like online services, but you can face-time friends, maybe even those you have not seen in a while.  You can maybe link up three or four persons at once for a more lively get together.  Not sure how to work the technology to do this?  This is just another example of getting creative – make this an opportunity to learn –  a simple search on google or YouTube will bring up all you need to get it up and running.  And, you will have accomplished something you said you never had time to do.  This process of overcoming will also help you feel more empowered at a time when the government, doctors and everyone else is telling you what to do.  You can maintain some charge for what will be good for you.  Make yourself one of those people on the commercials you see at dinner time – you know, the people out hiking and enjoying that blazing sunset, or walking on the beach or riding the bike and smelling the flowers.  Why not you?  The time is going to pass no matter what.  Passing it in meaningful, health giving and regulating ways is everything we need.  And, it's free.  Remember that book you wanted to write?  Maybe start jotting down those notes now – a little at a time.  Bounce these notes around with others at dinner or with friends online…get their insights and ideas so you can meld them into your writing tomorrow or next time you work on your book.  Even better, schedule your writing time a few days a week.  Then you have something to look forward to, and you'll be thinking in between sessions how you might address a particular topic.  See, it's really quite simple once you get your mind set to making it happen.
Tell yourself to keep in mind that you can create even deeper relationships at this time. When, for example, do we take the time to have those long wonderfully fulfilling talks with friends and family? We have that now, so let's get it into action…. After only the first few conversations you'll see that it is really quite refreshing and that that you come away knowing more and feeling better about your relationship. This will build your mental strength, sense of purpose and connection to others – especially to those you always wish you had more time for.
Finally, even in the days of social distancing we can come together.  As we rise from the stress and daily disruptions that Coronavirus brings, we can emerge even stronger and more motivated in our life trajectory.  This is what resilience is all about – getting knocked down and building emotional muscle by getting back up and overcoming. Many people who have experienced these kinds of set backs report feeling better, more focused, more encouraged and more capable.  Moreover, many feel empowered and open to new experiences.  This can be something transformative, and we owe it to ourselves and those around us to get moving in a proactive and fruitful way.