Workshops & Retreats
Specialized retreats can be a powerful tool if you're up for it. Furthering your understanding of yourself and the people around you can also be reflective, educational and fun. All of our retreats are developed with the specific individuals and groups involved. They can be psycho-educational or therapeutic, a combination of both, or as hybridized as needed to be effective at making a difference for you. Please check out a few examples below. Does anything peak your interest? Would you like to work together to create one just for your family, friends or group? Let's talk.
---
Reserve Your Spot Today
 

Millions of women experience changes to their gynecological health that affect their personal lives as a consequence. Aging, hormones, and emotional experiences can all contribute to the decrease in sexual health and intimacy.  During our symposium, learn from our medical experts and hear personal testimonials on ways to physically and emotionally renew your intimacy and sexual confidence! Join our conversation and hear real solutions that can make a difference today!

 JULIEANN MYERS, LCSW, MAC, CACIII, EMDR, RYT and CSAT Certified and an EMDRIA approved Consultant  

Julieann has been practicing Psychotherapy for nearly 30 years and has developed two successful private group practices in Colorado and California. Utilizing all of her training and education, she specializes in Relationship Issues, Intimacy Disorders, Sex Therapy and Sex-related disorders with adolescents, adults, couples and families. She is a life-long learner, teacher, trainer in Women's Issues, Sex and Relationships, Trauma, Addictions, and Mood Disorders with adolescents and adults. Julieann weaves in authenticity, humor and candor with clients and audiences to address complexities and possibilities with honest information and practical advice. Working with Julieann is like watching an artist apply paint and different mediums to a blank canvas in ways you don't expect, resulting in a remarkable and successful outcome. Most recently, she is also pioneering Yoga Infused Psychotherapy ™ with individuals and couples.

 
---
A Special, Free Viewing of "Like"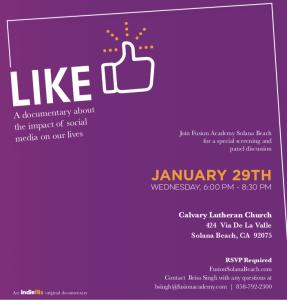 ---
Family of Origin and Relational Trauma Weekend Intensive
Julieann Myers applies Pia Mellody's Post Induction Therapy model to offer a dynamic
experience in moving to the next level of relational healing. This special "Intensive" provides participants with a fascinating and thought provoking personal adventure through their past familial relationships so they may gain insight into how these relationships influence greatly their day to day mode of thinking and acting,
---
A Special Presentation for Professionals:
Bridging the Gap between Sex Addiction Treatment and Sexual Health 
Bridging the Gap between Sex Addiction Treatment and Sexual Health:  An Integrated Paradigm. This Presentation seeks to achieve the following
objectives: Objective 1- Participants will learn about an integrated paradigm for treating Out of control sexual behavior and Sex Addiction Objective 2- Participants will learn about the theories & treatment approaches that are effective in long term recovery from compulsive sexual behavior and sex addiction Objective 3- Participants will learn about the gaps and pitfalls of treating sex addiction without a balanced "sexual health" paradigm for long term recovery
---
Practical Empowerment Skills for Women  This half-day retreat provides a safe and compassionate environment that
fosters self-awareness and accountability.  Participants learn to identify and understand compulsive and destructive patterns in relationships and what specifically triggers their arousal template, while learning and monitoring skills that transform character defenses  into character strengths.
---
Couples Adventure in the Channel Islands
Join Julieann for this high impact couples sailing adventure, where couple-team work and skill building lead to enhanced communication and rekindling of self.  On this fun two-night workshop participants will overcome mental road-blocks in their relationships and build confidence in self and each other while practicing newly acquired skills.  This retreat is offered on multiple dates from Spring to early Fall.SEE DETAILS & DATES
---
Sailing as Metaphor – A 2 night Women's Life Challenge CourseThis exciting and fun opportunity will be limited to a group of six women who together will learn and share against the backdrop of a sailing experience to the West End of Catalina Island and back.  Two nights are spent engaged in empowerment activities, overcoming fears and preconceived notions of self limits.  Each participant receives individual and group counseling, and as a newly formed team draw from each other's strength as we navigate the ocean.
DETAILS NOW POSTED!
---
ADHD Rewiring our Mental Circuits
What is ADHD and how does it impact a relationship?  What are the tools that can be used daily to prevent the conflicts that surface when one partner experiences ADHD and the other doesn't.  This workshop provides hands-on learning and simulation exercises to uncover the many ways to work together effectively for sustained and intimate relationships.
---
"The New Reality of Female Sexuality"
 This retreat shows how our social and sexual behaviors have changed more in t
he last 20 years than in the last 10 thousand years! During this engaging and interactive presentation you will learn about how media, social/cultural expectations, life span development and new knowledge about biological issues have affected women's sexuality. Using science, humor and education you will walk away with an overview of relevant and usable information that can be applied immediately with clients how it looks in females, and ways to identify what is going on underneath the out of control relational behavior in women.