HEALTHY CHANGE IN DIVORCE      Psychotherapy Group for Women
Led By: Dr. Jody  Helmus, Ph.D., Licensed Clinical Psychologist
When:  Every Tuesday 6:00pm-7:30pm
What are your next steps? Are you looking for meaningful connection with others dealing with some of the same challenges and life transitions? Join a group of women with similar experiences and concerns. This therapist led group provides a safe space for sharing, making connections, and growing together.  As this group progresses, the group itself begins to function as the "client," and the interplay of ideas and responses of group members becomes eye-opening and insight building.  Join us, as Jody brings real world experience, humor and enlightenment to help women pre through post divorce become aware of the new life opportunities and supports to help you thrive.  
       HEALTHY CHANGE FOR MEN
            Psychotherapy Group for Men
Led By: Wesley Yu, LMFT
When:  Every Tuesday 6:00pm-7:30pm
There is a common misconception that men need to stay strong, and that therapy is for the weak minded. This outdated belief has forced generations of men to lose out on crucial knowledge that could have allowed them to live happier and healthier lives. As emotional creatures, men are often taught to suppress their emotions, resulting in behaviors of isolation, strained relationships, and a distancing from their core selves. At The Center for Healthy Change, we break this cycle, and challenge societal beliefs of what it means to be a man. Still think that therapy for men is taboo? Join us on our mission, as we open the doors for men to embrace their true selves through real, authentic connection.  Check out the video
HEALTHY CHANGE THROUGH
ATTUNEMENT  Psychotherapy Group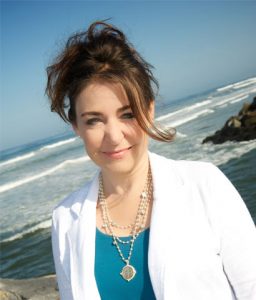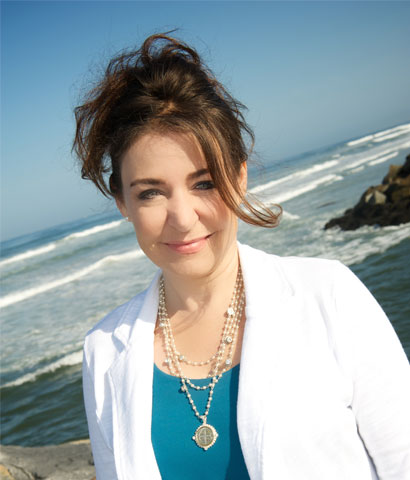 Led By: Julieann Myers, LCSW,CSAT
When:  Every Monday 1:00pm-2:30pm
Emotional attunement, or what is often referred to as mirroring, is the skill of both recognizing and understanding how to effectively engage with the emotional state of another person.  Intimacy requires attunement, and with strong attunement relationships grow with love, non-resentment, trust and happiness.  The learning we do as children often defines how we practice attunement as adults, and this thought-provoking group helps to reflect, relearn and share experiences in a safe and secure environment that brings us to a better place in all our relationships.  This group is limited to 8 individuals and is available by application only.
HEALTHY CHANGE FOR GRIEF, LOSS & BETRAYAL   Psychotherapy Group 
Led By: Dr. Jody  Helmus, Ph.D., Licensed Clinical Psychologist
When:  Every Monday 4:00pm-6:30pm
Grief, loss and betrayal are the central topics of this psychotherapeutic group, and the emphasis is on understanding these dynamics and the coping mechanisms we develop to learn and thrive in their midst.  Our energy will be concentrated on gaining self-awareness to the effects and to the strategies and techniques that can be undertaken to manage on a day to day basis – ultimately freeing ourselves from the social and self-created pain.  Members of this group come to learn from others in the groups, reflect, apply and evaluate progress across time.  Participants feel relief and a sense of hopefulness in the warm and inviting collective of fellow women.
HEATHY CHANGE THROUGH THE HEALING CIRCLE  – A Psychotherapy Group on Sexual Violence 
Led by: Diane Moore, LCSW
When: Every Monday 4:30pm-6:00pm
The Healing Circle group is open to women seeking support from others as they journey through recovery from sexual trauma toward a new sense of wholeness. This is a private and confidential group that can help women cope with their emotions surrounding the trauma. These emotions may include, but are not limited to anxiety, sadness, anger and guilt. The objectives of the group include objectives are to: help participants share their experience, recognize that they are not alone & understand the current impact of this experience on their lives and, help participants begin to process feelings and beliefs associated with the trauma.
HEALTHY CHANGE FOR SUPPORT AND CARE OF ELDERLY PARENTS – A Group for Children of Elderly Parents
Led By: Dr. Jody Helmus, Ph.D., Licensed Clinical Psychologist
When:  Every Tuesday 10:00am-11:30pm
Managing daily needs of elderly parents can be stressful and create ripples into our lives that are unexpected, challenging and heart-wrenching.  This Therapeutic group brings together individuals with similar challenges and finds support, ideas, strategies and help to ease these often difficult challenges.  Jody brings a depth of caring and understanding to her work, and in this group stories, examples and successes are discussed and celebrated, and participants draw upon the power of the group to find respite, guidance and strength.